Biofeedback & Children
Friends of Firefighters offers free Biofeedback services in Brooklyn and Manhattan with Rita Desyatnik, Biofeedback Coach. Biofeedback is a powerful mind-body training that teaches people to use their minds to regulate their bodies.
How it Works: Physiological processes such as heart rate are non-invasively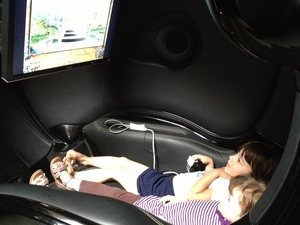 measured by sensors placed on your skin, and are then displayed on the computer screen in the form of engaging video game exercises. With coaching children can learn to modify their physiological reactions in ways beneficial to their health and school performance.
Age Appropriate: Training is appropriate for children as young as six years of age, or those who can play simple video games, and up. Techniques learned in Biofeedback can then be used through adulthood.
Reasons why parents may seek Biofeedback for their children include:
Attention & attention disorders
Anxiety
Panic attacks
Low test & school performance
Sleep issues
Anger management
Asthma
Resources: Two helpful articles on the effectiveness of Biofeedback with children can be found here and here.
Contact us to make an appointment